CheMin wheel
Schematic diagram of the CheMin sample wheel. Twenty-seven reusable cells are available for analysis of drilled or scooped samples sieved to <150 μm. Sample cells are filled at the top and dumped at the bottom.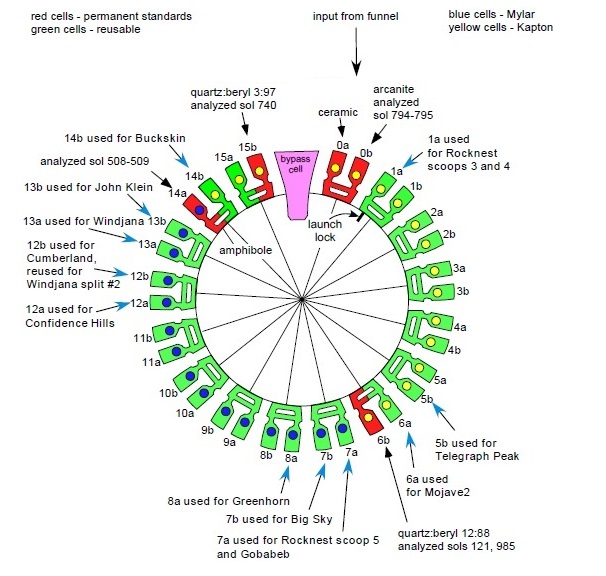 To access to the information in the database, please click on a used cell name:
Back to CheMin home page:
Click here
.
Access to the rover traverse map:
Click here
.